The magnificent timber frame construction of the Mustang Lodge is a work of art. The high elevation of the lodge (1740m / 5700 ft) means that the views from the lounge, dining room and bedrooms are spectacular. In the morning we drop-off for our first run 5 to 10 minutes from the lodge. All guests have private bathrooms, with some single bedrooms also available.
With over 12,000 sq. ft. Mustang Lodge is roomy and comfortable. After skiing you can enjoy drinks, conversation and appetizers – and watch the alpine glow from the lounge. Guests have a large drying room adjacent to the main entrance, so no boots or ski clothes need go to your bedroom. If the weather is pleasant, you may want to enjoy your morning coffee and watch the sunrise from the deck area.
What is the accommodation like?
Mustang Powder Lodge is a large and comfortable 12,000 sq. ft building. The main living and dining area is Douglas Fir timber frame construction. All guest bedrooms have private bathrooms – and there are also some single rooms available. The high elevation of the lodge (5700 ft.) means that the views are spectacular. Unfortunately we will not be providing billiards, foosball or workout equipment this year in order to reduce multi-touch surfaces in the lodge.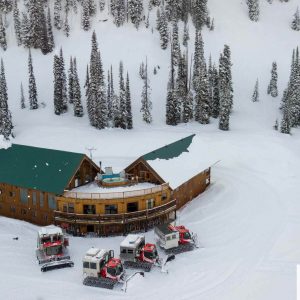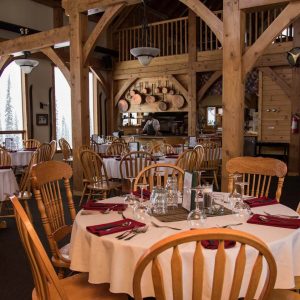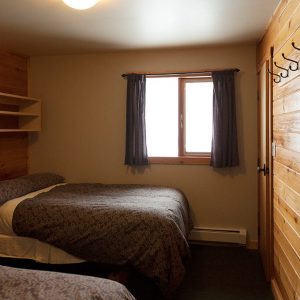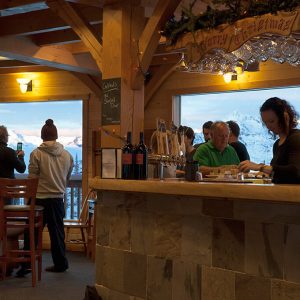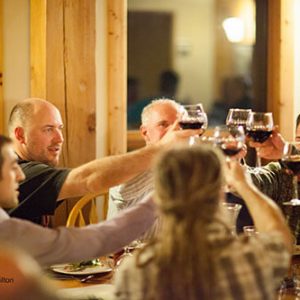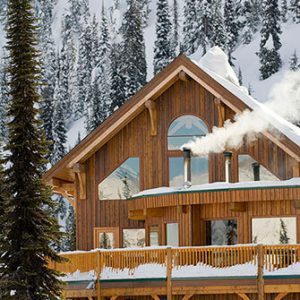 How do you get a single bedroom?
Please be sure to complete your online registration form prior to your arrival and indicate that you would like a private room. We try to accommodate all requests, however preference may be given to people traveling by themselves or groups with odd numbers.
Does the Lodge have Internet Access?
Mustang Powder Lodge has wireless routers which cover the entire lodge. We recommend that you leave your work at home and enjoy your vacation, but if you need to stay in touch, bring your laptop and you will be able to connect to the outside world. We do not have computers available for guests' use.
What is there for guests to do in the evenings?
Upon returning to the lodge, there are appetizers served and the bar is open. Most guests choose to soak in the outdoor hot tub, or just read, chat and relax.
Please note that the bar area and dining room at Mustang Lodge is a NO SMART PHONE ZONE. If you must be on your phone, please do so in your room or up in the mezzanine.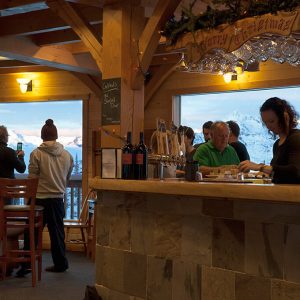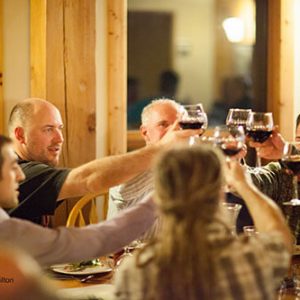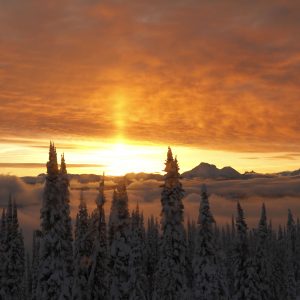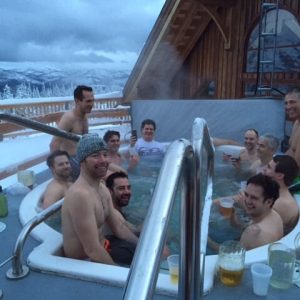 MASSAGES
Guests can book massages during their stay, once up at the lodge. A sign-up sheet will be available after dinner on the first night of each trip.
Completing a health history form at the lodge, before receiving any massage, is mandatory and complies with provincial laws. Doing so will not only keep you safer, it will allow your therapist to prepare specifically for your needs and will make the most of your valuable treatment time.
And the food?
Each evening our Chef prepares an exceptional four course gourmet dinner. We use premium local ingredients like wild B.C. salmon and organically raised lamb. All of our baked goods are made daily on the mountain. We serve a selection of hot and cold breakfasts. Lunch includes a variety of sandwich fillings as well as fresh fruit, tasty salads and pastries.
To allow more time for skiing, lunch is eaten during ascents in the snowcat. To complement the cuisine, our fully licensed lodge serves a selection of award winning British Columbia wines. We have been told we have one of the finest collections of British Columbia wines to be found.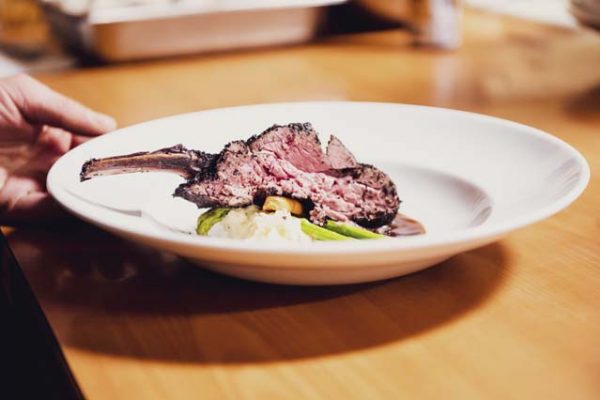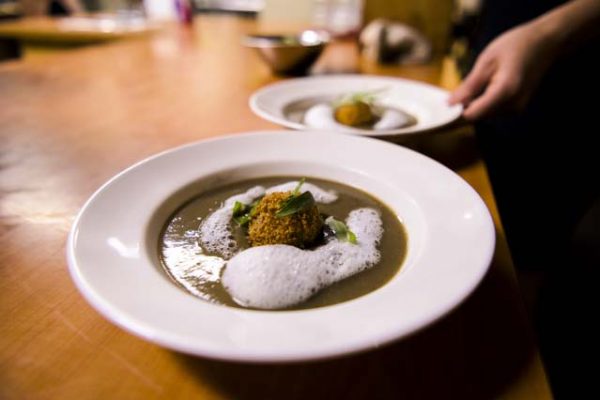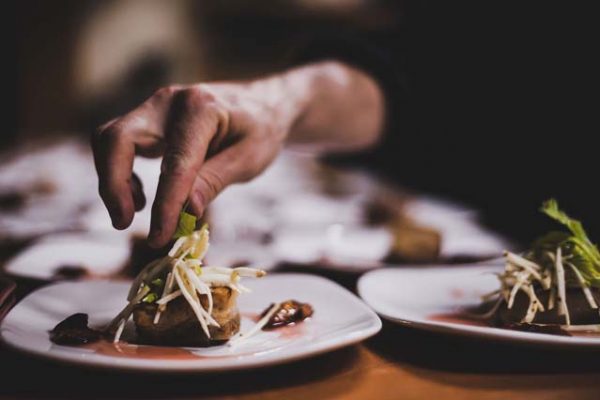 Can I bring my own beer and wine?
We do not recommend you bring your own wine/beer/liquor. There is a strict 35 lb weight limit for the heli flight (including boots). If you do insist on bringing your own, you will be charged a corkage fee of $30 per bottle of wine, and $40 per bottle of spirits.
Mustang Powder's bar stocks a full selection of fine B.C. wines, liquor, and beer from Cannery Brewing Company.
We have kept our booze prices very reasonable, so there is no need to bring your own.
What if I have special dietary requirements?
Our chefs can accommodate any special dietary requirements and food allergies. All of our guests are asked to complete the online registration form prior to their trip, which asks about dietary needs.