Our season had 123 days and we were fortunate to have a full house of guests virtually every night. A little over 1,000 guests and a fantastic team of staff created countless memories over these days, as well as exciting projects being completed during the off-season. We have gathered a collection of highlights from 2016 that we want to share with you.
Out in the field, we saw slightly above average temperatures but it was still cold enough to have a really great season. We had high levels of precipitation and good stability, so the result was a lot of epic skiing.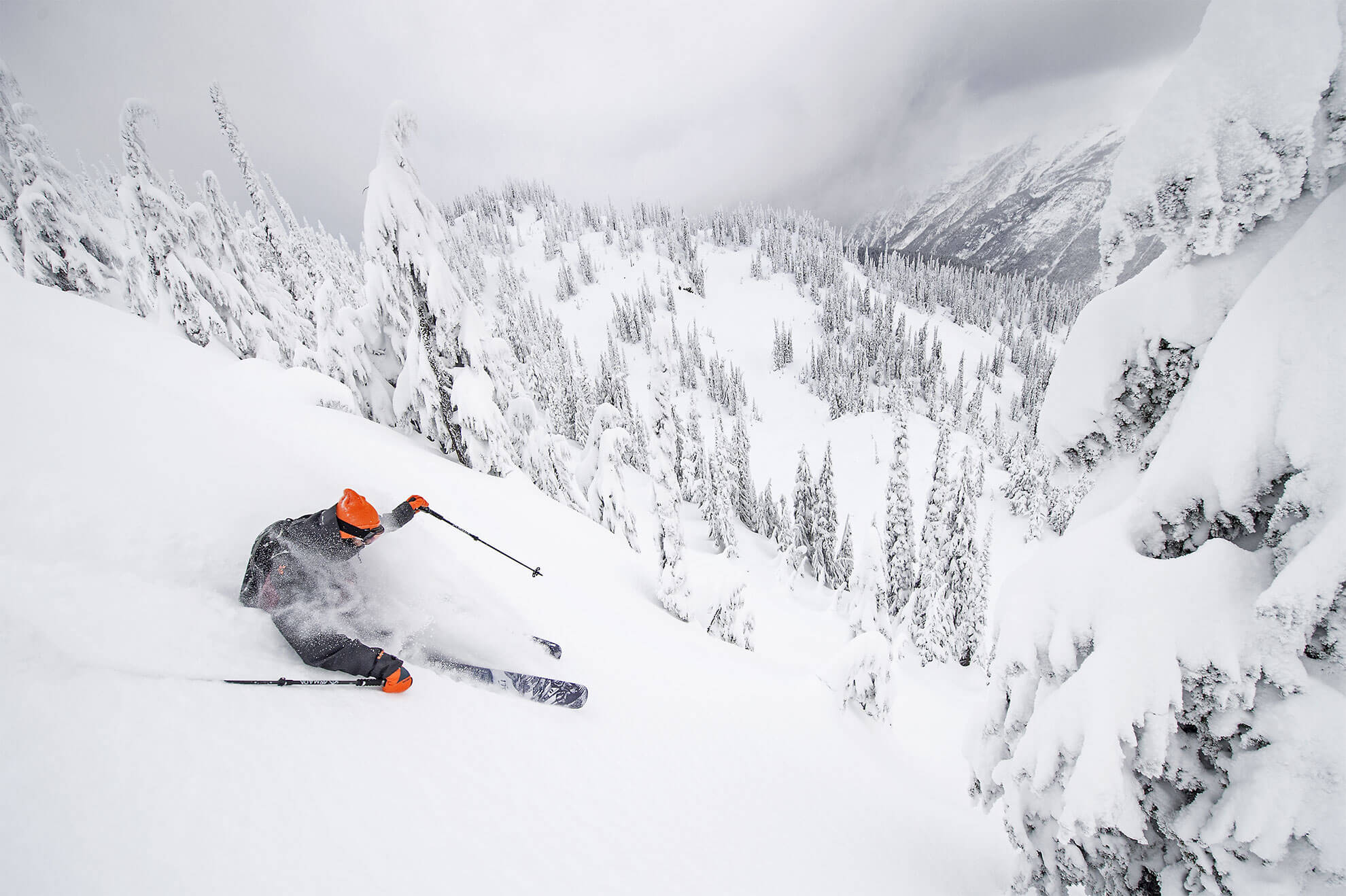 In the summer we continued our tenure development by glading Super Bon-Bon, Stage Right, Cobra and Wonderland to allow for more direct fall lines and reduced tree fences. We also added a bypass route around the Showtime Avalanche Path that will allow safer snow cat access to the 4th and 5th creek areas during elevated avalanche hazard periods.
We started running our helicopter transfer program with Glacier Helicopters full-time last year, having guests fly in rather than doing the regular bus and cat exchange to the lodge. This started in early January, since December has shorter daylight hours, and we did not want to shorten the ski day any further.  It had its challenges, as flying helicopters is very weather dependent, but when the weather was cooperating, it was a pleasure seeing our guests big smiles after being dropped off from a scenic 8 minute flight.
The lodge got some TLC over the course of the year. We upgraded to a more sustainable energy source by installing geothermal heating during the fall. We also renovated our lounge area and added a new bar, which has had great reviews during its first full season.  The bar is now centred in the main area with the Monashee mountain range as its backdrop. To enhance the new bar, our wine program grew larger and we now offer 126 BC wines! Nick said at the start of the season, "I may have gotten a little excited about the wines this year…". That's okay Nick, we have already embraced the change.
Making sure the quality of food and wine matches the level of skiing has always been a priority at Mustang Powder. New for 2016 is our local supplier of root and fall vegetables from Mara Valley Produce – a farm just down the road. This complements the locally sourced meat we offer from Two River Meats.
To finish off 2016, Santa delivered 56cm of fresh blower pow, the next day another 28cm and to top it off, another 35cm after that. December was full of fun. We had a Warren Miller Entertainment team shooting with Grassroots Powdersurfing, as well as a media crew from Armada Skis and Oakley with Sammy Carlson and Tatum Monod!!!!.
The season is off to a good start and we can't wait to see what 2017 has in store!
Happy 2017 and cheers from your friends at Mustang Powder.
P.S. Let's not forget our new four-legged addition to the family – Cooper the dog!